"I loved to see these figures being conceived, grow and pass through the different states of transition. Thus grew in me a great respect, understanding and love of the human body, which for me had a divine quality." – Jan Yoors
The charcoal drawings are a series that Yoors began in the late 1940s, and which he continued throughout his career. They simultaneously stand apart and blend into his work in other media comprising tapestry, sculpture, and photography. These drawings executed on thick tan paper, reminiscent of the paper used by his father, are first loosely sketched, and then strongly defined in charcoal. They depict linear, often profile, studies of the female figure usually depicting most of the body though rarely including the head and facial features. Throughout this series, the thickness of the outlines becomes more pronounced, and the recognizable volumes of the body fall away as original sketches become less evident.
Yoors recalled that during his childhood his "father would design huge sized cartoons on thick paper spread out on the floor [of his studio] and over which he would crawl on all fours. Heroic figures of saints would grow this way to two three and four times life-sized. The first outlines were of nude figures, to determine attitude, proportion and anatomy, after which gradually they would become wrapped." Thus, he wrote, "grew in me a great respect, understanding, and love of the human body, which for me had a divine quality." The above thoughts reveal the beginnings of Yoors's deep admiration for the human figure.
Yoors's use of black lines can be traced to an influence from his father, Eugeen Yoors's, work in stained glass, in particular the lead structures that serve both to outline figures and hold together panes of glass. All of these drawings are cropped, some more than others. The practice of cropping, however, is not unique to Yoors and is connected to modern movements of the twentieth century, as well as being influenced by Japanese prints for which those by Hokusai were some of Yoors's favorites. Additionally, the close cropping of these drawings reflects Yoors's interest in photography and the approach of other twentieth century photographers known for their tight, abstract compositions, as with studies of female nudes by Bill Brandt, Edward Weston, Imogen Cunningham and others. Yoors's awareness of his contemporaries is noted in a sketch he made on an index card on which he noted a book's cover image and title, "100 studies of the female figure." The sketch illustrates a cropping of the top of a thigh, breast, and arm. These similarities connect Yoors to the zeitgeist of modern photography and its influence, not just in this drawing series but also across his oeuvre. In all of these compositions, the subjects suggest continuity beyond the picture plane.
An element at once graphic and photographic exists in these works and in Jan's work in every medium. These charcoal drawings bring together the essential elements in Jan's works including bold lines, shapes, and a larger complex reality magnified, and simplified, to the point of abstraction.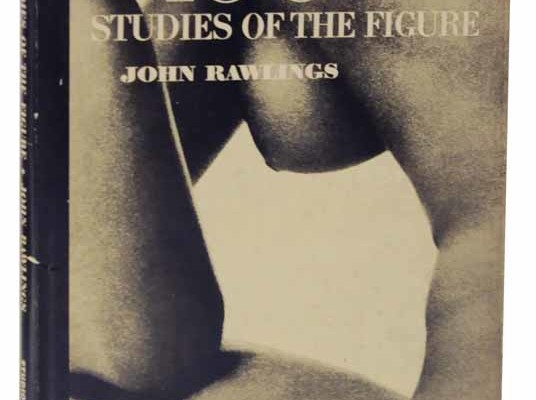 "100 Studies of the Figure" a book cover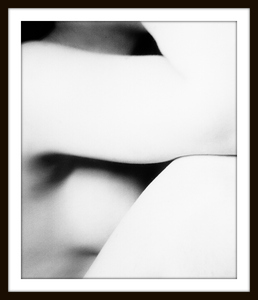 Photograph by Bill Brandt – 1958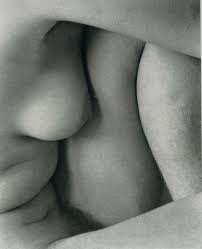 Photograph by Edward Weston – 1930's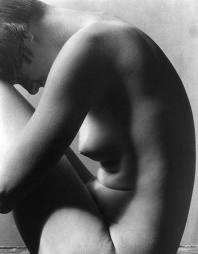 Photograph by Imogen Cunningham – 1920's