Marianne and Annebert with some of the first abstract tapestries.
In 1959 the Yoorses moved to 329 East 47th Street. While living and working here, Jan wrote his first autobiographical book, The Gypsies about his time spent with the Romani. He worked on the documentary Only One New York, and published a book of his photographs with the same name. It was here that his first two children, Lyuba and Vanya, were born to his wife Annebert.
The late 1950s also coincided with special national recognition – in 1959 Art in America named Yoors among one of a hundred "outstanding New Talents" in the country – a much needed boost. In addition, he received several commissions, and gained an awareness of the importance of working with architects and interior designers. The New York gallerist Virginia Frankl, who focused on placing large works of art with residential and corporate clients, gave Yoors two exhibitions starting in 1959, the first of which was entitled "Architectural Tapestries" and held at the National Design Center. Whether through Frankl or not, Yoors found clients interested in placing his work in the public spaces. One was Dr. James Rudel, an art collector whose modern medical offices featured a two-story high painted mural by Yoors along with works by Ilya Bolotowsky, Jimmy Ernst, and Ralston Crawford. Modernist architect and interior designer Abraham W Geller was involved in the Rudel project and he included a Yoors tapestry in a lobby especially intended for the permanent display of works of art at 333 East 79th St. These connections grew and improved with time.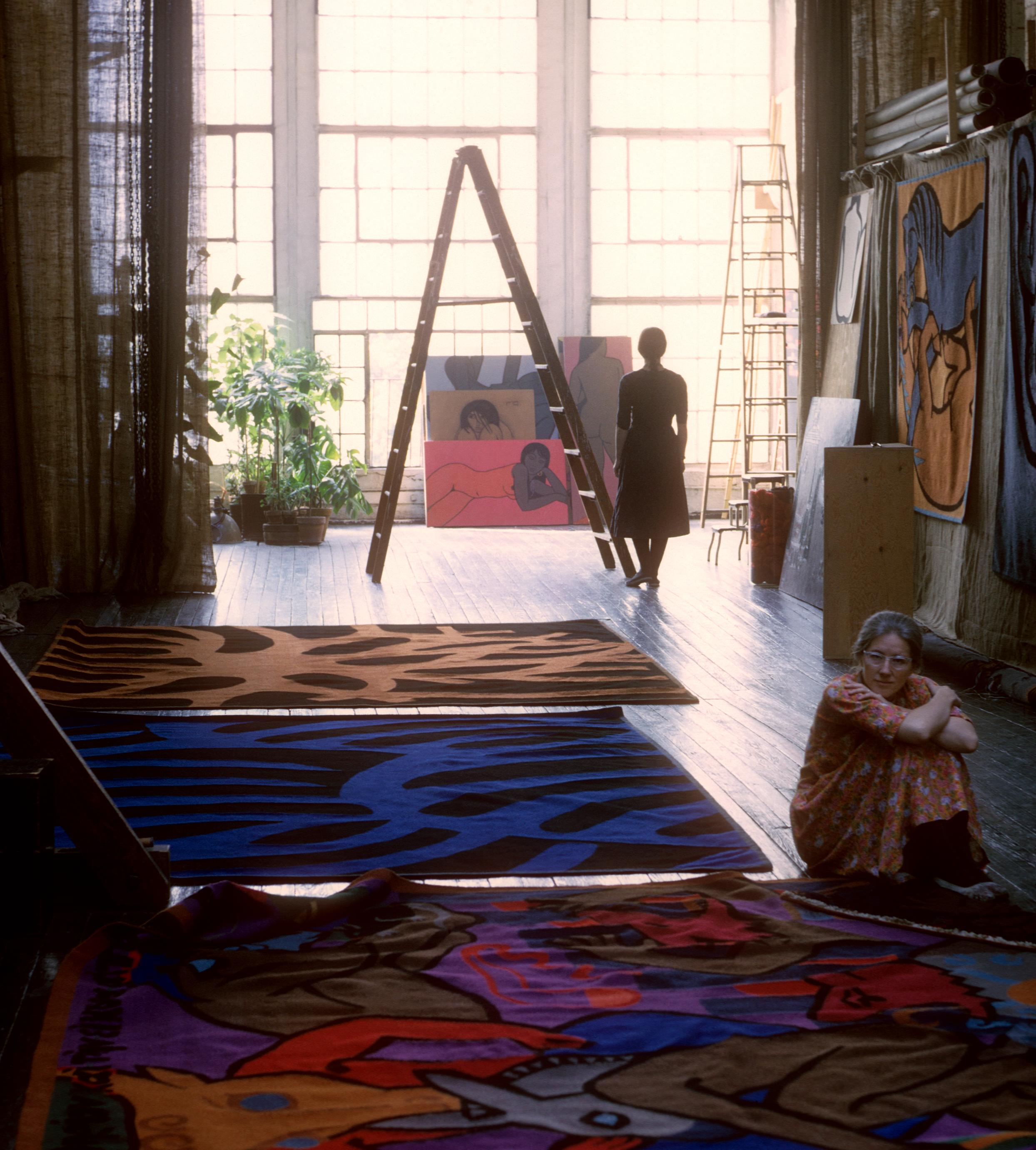 Annebert and Marianne in the studio.